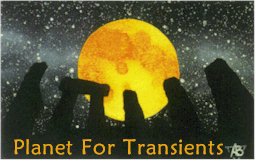 "The Itinerants"
---

(1953 Oct, Nov): FANTASTIC UNIVERSE
(1955): A HANDFUL OF DARKNESS, Rich & Cowan, hb
(1976): DEUS IRAE (Expanded into novel)
(1987): SECOND VARIETY, (not in Citadel Twilight)
(1990): WE CAN REMEMBER T FOR YOU WHOLESALE, Citadel Twilight


SRG 42
"A Planet For Transients" works a bittersweet situation in which pockets of survivors of a nuclear war, living in mines for three centuries, find supplies dangerously low. With no hope of replenishing them and unable to adapt to the radioactive surface, as have other survivors, these ur-humans must leave Earth or die. As they leave, they accept their salvation but also sadly know they are destined to return only as visitors, that is, if the adapted species admit them.
---
Return to philipdick.com