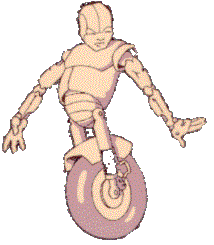 RECALL MECHANISM
---
TTHC 391 : Manuscript received at SMLA May 2, 1958
(1959 Jul): IF {ill. by Emshwiller}
(1987): THE DAYS OF PERKY PAT/THE MINORITY REPORT

SL:38 34
Dear Bill:
My agent Scott Meredith has relayed to me your request for a rewrite on my story RECALL MECHANISM.
The story is a good one, and I am proud of it. When a rewrite improves the story I'm glad to perform it. I welcome suggestions that help a story. In this case, however, the rewrite would turn a good yarn into a cornball nothing.
With great pride, and a sense of my responsibility to writers in general, to my own ethics, and to science-fiction readers, I refuse.
I have informed Scott, and I assume he'll be looking for the MS back.
Cordially,
Philip K. Dick
{PKD> Bill Hamling, Editor Imagination, Sep 2, 1955}
---
---
Return to philipdick.com